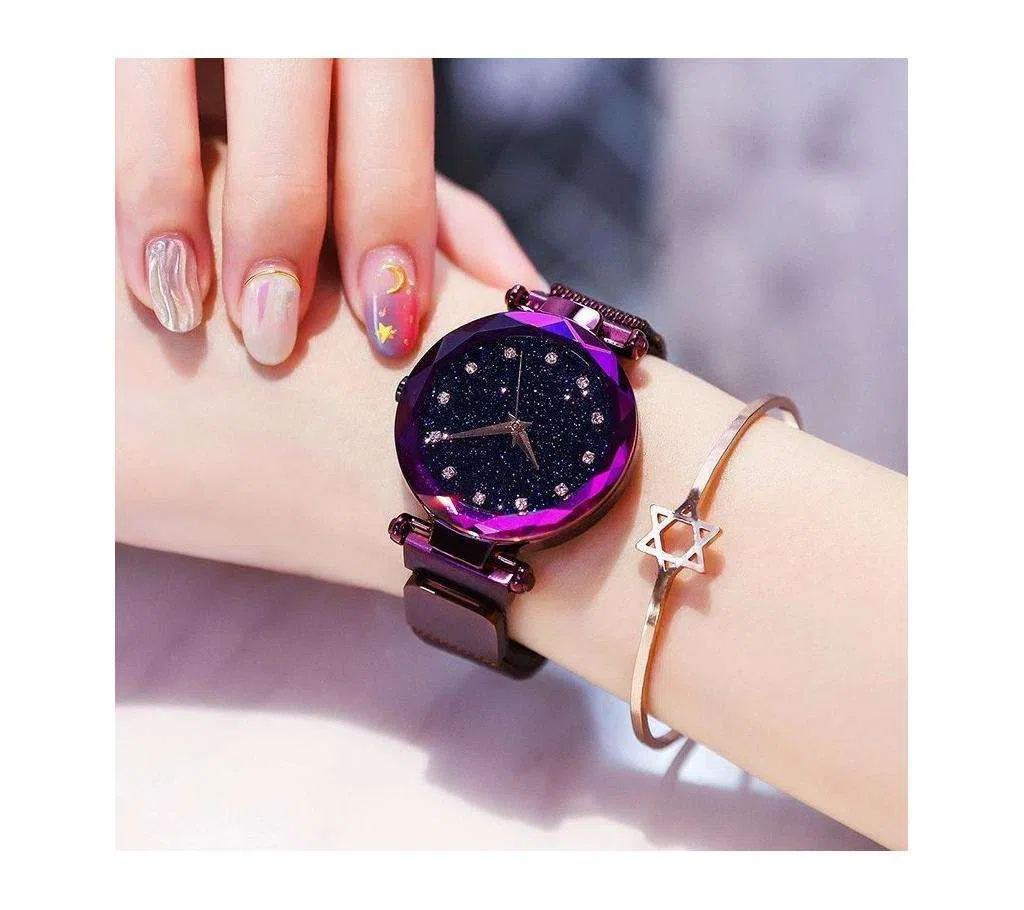 Purple Magnet Watch for Women

৳ {{ 250 | priceFormate}}

{{01516013307 | SellerNumber| cut:true:4:'XXXXXXX'}}

Seller Mobile No

*Please communicate and make financial transactions at your own risk.
Seller: Shahera Akter Lily

The watch is perfectly fit for Women. The case of the watch is made of Stainless Steel. The thickness and the diameter of the watch are Standard.The Watches are created for the modern woman who transcends roles with poise and elan. It's a poetic illustration of the grace, femininity, strength and confidence in every woman. Every collection tells a beautiful story embellished with Swarovski crystals, pearls or enamel work. The Watches are designed to enhance any ensemble, be it smart casuals or f
Here are some tips on how to stay safe while making transactions:

1) Do all kinds of transactions in your area. Meet the seller directly, verify the product thoroughly and then pay the price when fully satisfied.
2) Exchange both product and money at the same time.
3) Instructions for buyers:
A) Do not make any financial transaction before you have the product in your hand.If so, talk to the seller using your instincts and common sense.
B)Refrain from disclosing your financial information.
4) General Instructions for Seller:
A) Do not send any product without receiving the money. Talk to the buyer using your instincts.

* All types of transactions between buyer and seller will be done by buyer and seller in their respective responsibilities. Ajker Deal authorities are not obligated to take any responsibility of the transaction.

No specifications available